We are looking for FISH members and allies
Are you committed to FISH and what we do but you don't have enough time to be fully involved? Become a FISH member and ally. You might be a parent, a practitioner, an interested community member, or all of the above.
You can register to be a general member of FISH. We will send you information about what's happening with FISH. Based on your experience and skills, we might call on you sometimes to get your advice or to help out with an activity or project.
We currently have 78 members of FISH (including 9 committee members). Members' relationship to a child who is or was in care are below.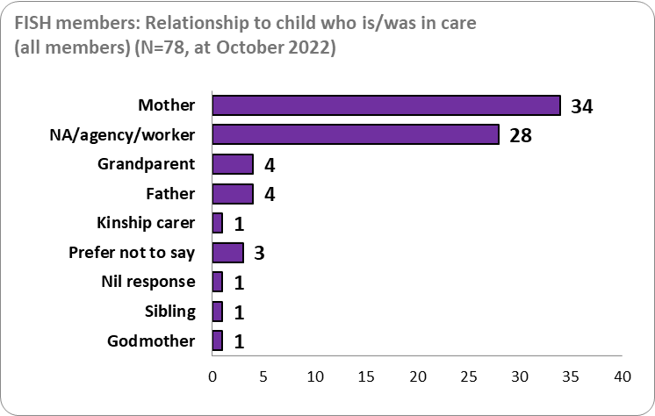 Members who have lived experience as parents or family in navigating child protection and OOHC systems. We always want a mix of members with different experiences but it is also great to know that the majority of members have direct knowledge and experience of system challenges faced by parents and family.
Current at: October 2022