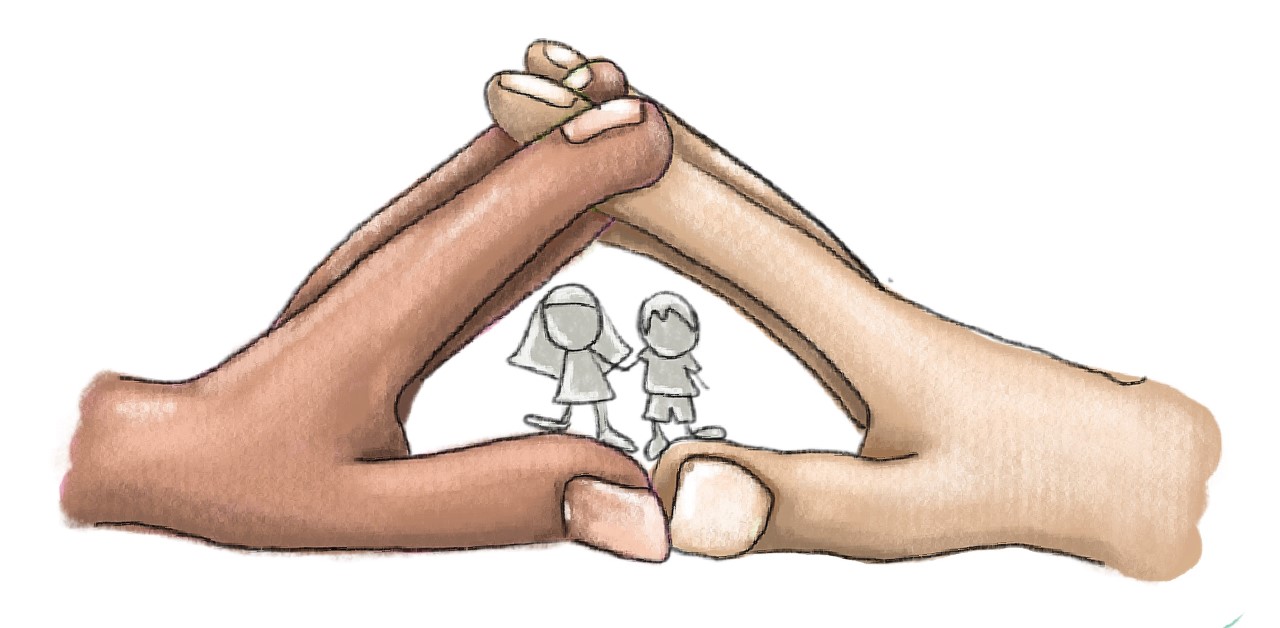 Peer support workers aim to support, educate and empower parents whose children were removed and placed in care.
Here's a flyer about what we do. Click and send a copy to people who might be interested.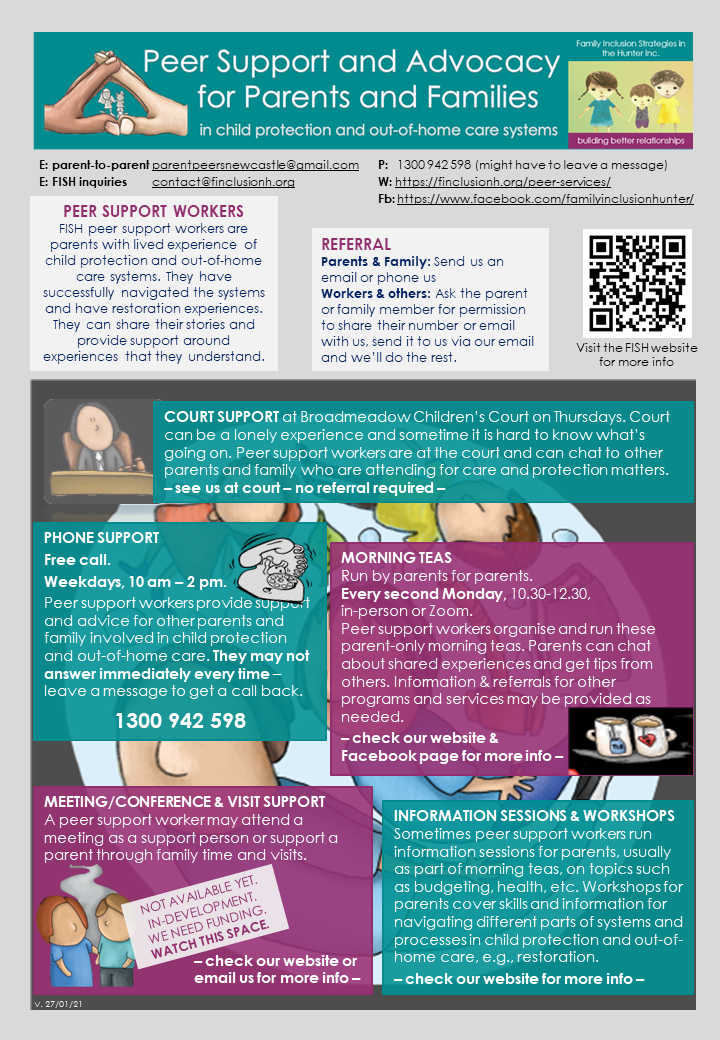 We were involved in the Parent Peer Support Project (PPSP) between March 2019 and October 2020. It was a short funded trial project that provided peer support for parents who had children removed from their care.
Some of the Parent Partners who worked in the PPSP now work for FISH as Peer Support Workers. Everything has stayed the same but it is now a FISH service. We are very grateful to the PPSP management team, the parent partners, and parents and practitioners who supported the PPSP and made the FISH expansion possible.
Parent Partners also created a series of information resource sheets for parents and family new to the system that might help them in child protection, legal, and out-of-home care (OOHC) processes and systems (see below).
Peer Support Workers
for parents and family
FISH Peer Support Workers are part of a team and provide support to other parents. They have successfully navigated the child protection system themselves and use their experiences to help others. They are trained and supervised. They do a combination of paid and voluntary work to support other parents.
FISH Peer Support Workers are available for parents and family:
 At Broadmeadow Children's Court on  Thursdays.


On a free phone line on weekdays.

At parent-only morning teas every second Monday.
For confidential parent peer support over the phone call Rachel, Felicity, or Ange on
1300 942 598
Monday—Friday, 10:00am-2:00 pm AEST
at other times, leave a message and they will call back
We are looking for more peer support workers
Help us evaluate our peer support & advocacy.

We want to know about your experiences with peer support workers

…

more info
Do you have a question?
If you require some additional direction or support, feel free to send us an email.