Working with Agencies
Information to connect with and work with agencies effectively
"When you are acting on high emotions, it's hard to be professional when the worker is being judgemental." (parent)
"I needed a support worker to say 'this is what you need to do'.. get into counselling services and have a point of contact to talk on your behalf to the Department, because when you are in that state of heightened emotions it can be really hard to be professional with the Department." (parent)
Keep a record of all your interactions with the agency, including meetings, emails and phone calls. Keeping a note book or journal can also assist. Make sure you keep a record of what information and ideas you give to them as well as what you get from them.
If you are in a meeting or phone call and you feel overwhelmed - including if you feel very angry - say you want to end the meeting for now and will organise another time to finish the conversation.
Consider having a support person and/or an advocate with you (e.g., friend, worker or someone you trust) for meetings and interactions. Especially if you feel like you might become overwhelmed by your emotions. It is okay to have a support person and for them to speak on your behalf. Choose this person carefully because they need to always be calm.
In NSW, the Department of Communities and Justice (DCJ) (formerly FACS and DOCS) and various Non-Government Organisations (NGOs) (sometimes called Funded Service Providers, e.g., Samaritans, Barnardos, LWB) provide care for children and young people and recruit, train and support foster carers. They are called Out of Home Care (OOHC) agencies. You may also hear them referred to as part of the Permanency Support Program (PSP).
Links to OOHC agencies located in the Hunter are listed at the end of this page. They are responsible for looking after your children and making sure they are safe while they are not living with you. They should communicate respectfully and openly with you and seek your views and opinions.
Carers are authorised under legislation to provide short or long term care. They could be relatives of yours or they could be independent of your family. There are standards that agencies are expected to meet. These standards state that carers are expected to work with family and should be trained and supported to do this.  It is part of the foster carer's role to support ongoing family relationships for children in their care.
Your child will have a caseworker (who may be called a case manager or social worker, depending on the agency). It is important for your child and for you to know and work with the caseworker. Agencies should provide opportunity for you to to meet the caseworker and discuss your child's wellbeing. You have important information to help them care for your child properly and they also need to share information with you. 
Agencies must by law provide parents with information about the progress of your child in care and the placement, if it is assessed as safe. For example:
How they are doing at school or child care, e.g., sending you school reports.
Letting you know about any medical or health problems, including injuries or new medications.
Other things, such as, activities your child is involved in and their achievements.
Information about the home where your child is living. As a minimum, parents should receive basic information such as the kind of house they live in, what they do for hobbies and fun, carers' employment, religion and cultural background and who else lives in the household.
You should know as much as possible about how your children are going and who is caring for them while they are not with you. If you don't think you have enough information ask the agency for more details. If they are unwilling to share more information then ask for the reasons. 
In our experience, some agencies and caseworkers do find it difficult to be inclusive and respectful of parents and family. It can be challenging to stay respectful and calm yourself when this happens. If you can, try telling the caseworker about this website to help them understand why family inclusion and respectful inclusive relationships are good for kids. 
Many parents have found it helpful to work towards a "business-like" relationship with the caseworker. This means you communicate openly and honestly about important things you want to say or point out. The caseworker may not be your best friend, but you are entitled to be treated with respect. 
OOHC Agencies in the Hunter Valley and Central Coast: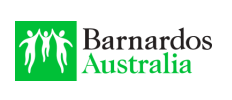 We work together with children, young people and families to break the cycle of disadvantage, creating safe, nurturing and stable homes, connected to family and community.

Provides programs for individuals and families by incorporating Foster Care, Disability Services, Community Care, Youth, Family & Relationships, Mental Health, Refugee Support.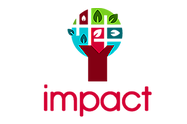 Provides residential therapeutic care for children and young people who usually have experienced complex and trans-generational trauma, multiple family and placement breakdowns, and are disengaged from their communities and social institutions.

Provides foster care placements for children with carefully recruited, accredited and trained foster carers.

Provide support children, young people and families, people with disability, older people and people with mental illness. Additionally, work with people who are homeless and refugees and asylum seekers. 

Provides support services to Aboriginal families and individuals in the Newcastle and surrounding Local Government Areas

Provides specialist services to children and their families for Family & Community Services, Non Government Agencies , Family Law Court Matters and Private Family Agreements.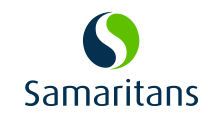 Provides support to families who may have children with additional needs, parents who need support in their home and two Early Learning Centres in Newcastle and Woodberry.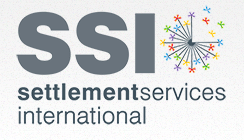 Provides support to newcomers and other Australians to achieve their full potential.

The aim of Wandiyali and its services is to 'Keep our Culture Strong'. We do this by focusing our services on children, families, strength, culture and community.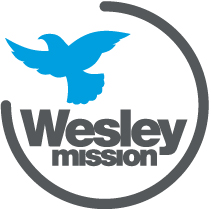 Provides secure homes for children or young people who can no longer live with their family.
"There's only one agency that lets me be part of the case plan… I know I have a right to be involved but I have had to fight for it"