FAMILY TIME
It's about relationships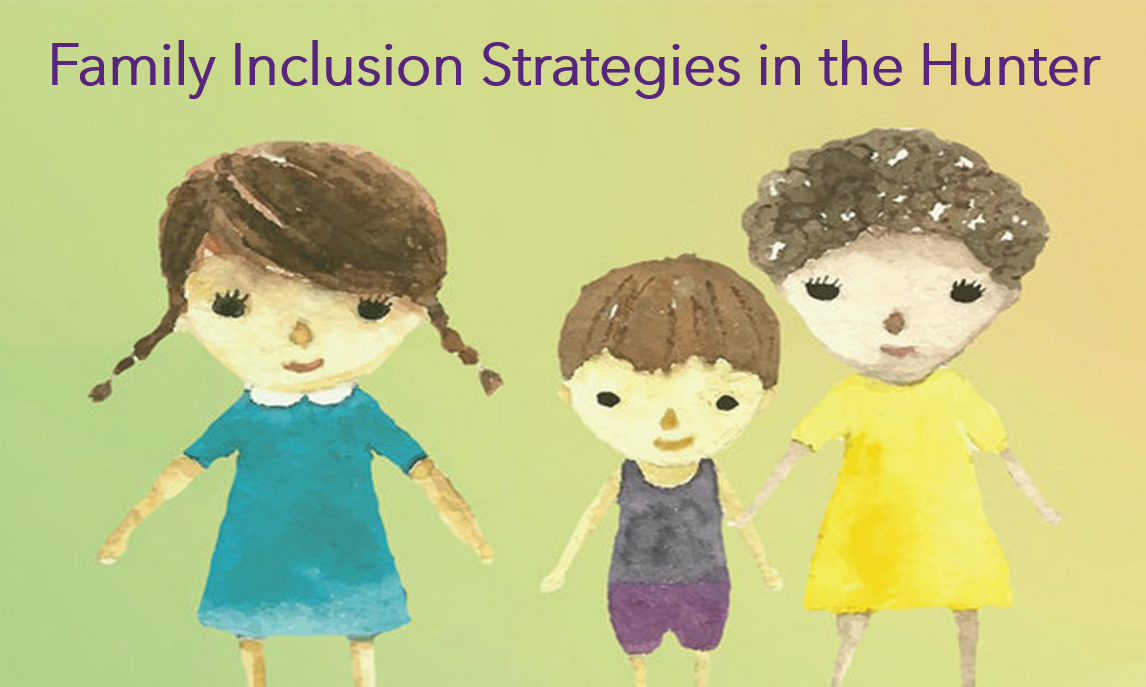 Questions or Concerns about Family Time
These are examples of questions and concerns that parents and families have mentioned to FISH and parent peers. We have provided some answers here and you can also call a FISH peer worker – a parent with lived experience of the system – to chat about how you can approach worries or questions about Family Time.
I am not sure what I am allowed to do when I see my child. I don't know if I can change his nappy or give him a present.
Visits and time with your child are precious and very important to you and them. It's important you know what you can do.
Ask your child's caseworker if there are any limits or rules in Family Time with your children. If there are limits, ask for the reasons. If you disagree with the reasons, ask for them to be reviewed (e.g., phone or in-person meeting).
It is usually okay to do and say most things during your time with your child that you would normally do as a parent. These include, but are not limited to:
Cuddling and kissing your child
Providing direct and personal care such as feeding, nappy changing, and taking your child to the toilet
Telling your child that you love them
Bringing healthy snacks and drinks
Bringing them gifts
Bringing toys and games to play with
Taking photos and videos
If the agency or department say that you can't do these things, or other normal parenting things, ask for the reasons.
My family time and visits with my child are in an agency room and there is always a supervising worker present. Why can't I see my child somewhere more relaxed without a supervisor there?
Many children and families have told us they find Family Time in agency rooms with a supervising worker confusing and disruptive. Before your Family Time evebt, ask the worker (agency or DCJ) what the supervisor will be doing during your time and why they are needed. You might not agree with the reasons but it is still important to know what they are.
Unless a court order says so, your time with your child does not have to be supervised or in an office. Unless the court sets rules, it is up to the agency, you and the carer to make decisions about Family Time. Your views are important in those decisions.
Make sure you read and fully understand any court orders and seek legal advice if anything is not clear.
I only see my child in-person 4 times a year - does it have to be that way?
Unless the court has made a specific Contact Order for Family Time with your children, it can be increased and changed to suit the needs of your children and their family. Sometimes the court will order a minimum amount of Family Time – this is just a minimum and is a safeguard to make sure your child gets at least some time with you and family.
Family Time should only be reduced if there is evidence that it is bad for your child. If it is reduced and the reasons have not been explained, ask the worker for the reasons and the evidence.
If Family Time with your child is being stopped or reduced, ask the worker for reasons as soon as you can. Family Time should only be stopped or reduced for safety or other significant reasons – which you should be told about.
The family time arrangements for me and my child need to change. How can I ask for changes to be made?
First, you should talk to the worker responsible for your child and family (agency or DCJ) and ensure they know you want to be involved in case planning and decisions about Family Time. Parents who have been through the system say it is very important to be involved in case planning for your child, which usually happens once a year and reviewed every 3-6 months).
Talk to the worker about how you will take part in case planning because that is where lots of decisions are made. Your child should also be involved depending on how old they are.
Be as clear as you can about how you think Family Time arrangements need to change – tell the worker and put it in writing (e.g., in an email).
If this doesn't work then you can ask for a Family Group Conference (FGC) or an Alternate Dispute Resolution (ADR) process to help you and the agency agree on how Family Time should look. Ask the worker to arrange this. This process may be a meeting where you, the agency and possibly other people work on an agreement. When you agree, you can lodge this agreement with the court.
If this doesn't work seek legal advice. You might be able to apply for a contact order in the court.
You can also follow the complaints ideas we provide on a separate page … The most ideal approach to resolving these issues is a meeting between you, the worker and the carer because a good working relationship with others will help meet your child's rights and needs while they are in care.
I find Family Time with my child very upsetting and distressing. Sometimes it seems easier just to give up and stop seeing them.
This is a very understandable reaction for parents with children in out-of-home care (both foster and kinship care). You are not alone in feeling this way. Remember that you are important to your child, even if it seems like other people don't value you.
Research has found that regular Family Time is linked to higher rates of children returning home to their families. It is also linked to better relationships between parents, families and children, even when children stay in care until they are 18. Children and young people who have a close relationship with their parents and family are more likely to grow up stronger and more resilient.
Even if other people do not value your role as a parent or family member you are still very important for your child. Use this website to find support for yourself. You need support just like any parent does. Be kind to yourself.
Who should supervise Family Time?
If you do require someone to watch you spend time with your children during Family Time, it would be great if it was more 'support' than 'supervision'. This includes giving you space to spend time with your child, play with them, chat with them and other things to help your relationship with them. When you are supported on Family Time, the person promotes and supports your relationship with your child and gives you appropriate space for them. As mentioned above, if you do not know the reasons for your Family Time being supervised, or you want to talk about what the supervisor or support worker does during Family Time, organise a discussion or meeting to talk about it with the worker.
Family Time can be supervised by agency staff, your child's caseworker/ case manager, the carer, by someone else or by no one. The way Family Time is supervised or not supervised should depend on the needs of your child, and they will change over time. Sometimes it will be decided by the court, so make sure you get to know your court orders. Your views are very important in deciding how Family Time is supervised and supported.
When parents, carers and other Family Time supervisors or support workers have positive relationships, Family Time with kids and parents can become easier and more relaxed for everyone. In our experience, Family Time is more difficult if carers and parents don't know each other.
If you want to meet and build a relationship with the people looking after your child, speak to the caseworker/ case manager and tell them you would like them to arrange a meeting.