Interested in being a peer worker?
We are looking for parents and family who have successfully navigated child protection and out-of-home care systems. You may or may not have had children returned to you.
Your lived experience is critical in providing advocacy and support for other parents as they take on difficult processes and systems around their children in care.
You can apply any time
Successful applicants will be trained. All peer workers receive ongoing support, supervision and professional development.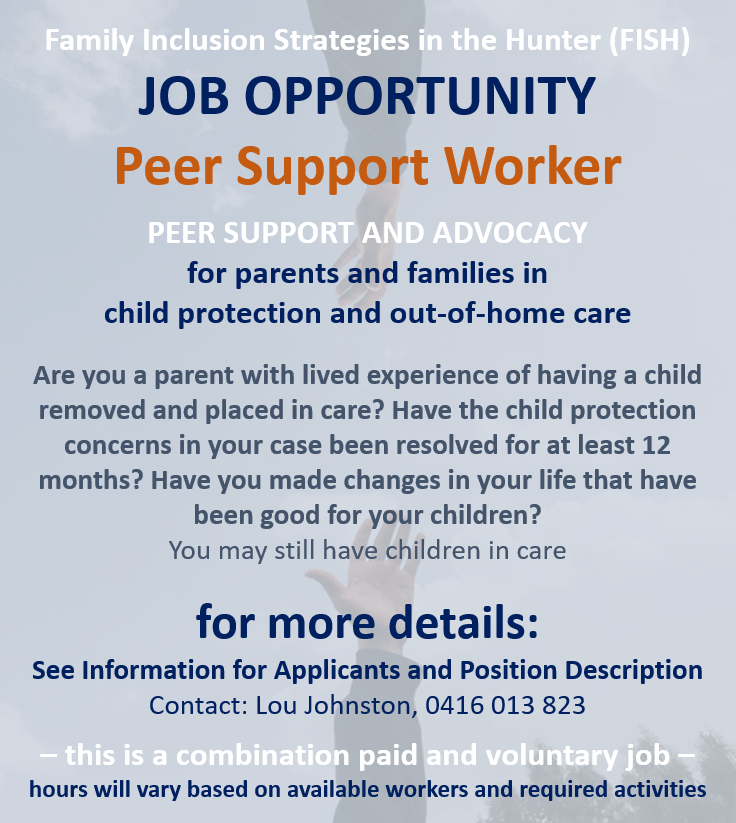 What Peer Workers Do
Court Support

Phone Support

Group Support (workshops & information sessions)