group program for parents whose children were removed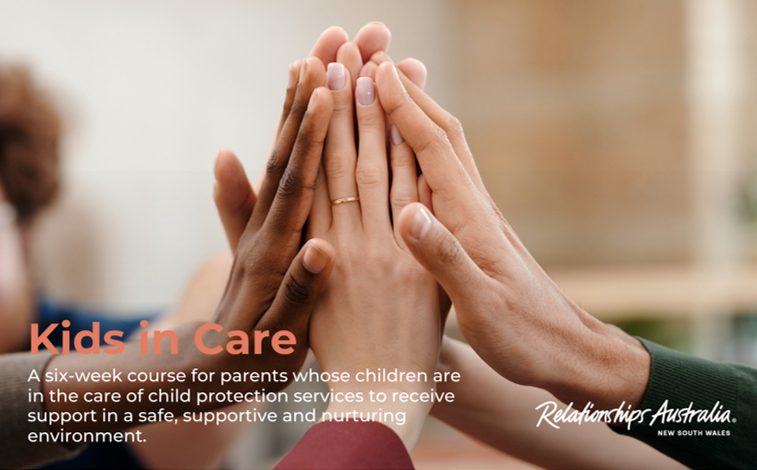 FISH provide wrap around peer support for participants throughout the group. RANSW staff complete pre-group assessments. A FISH Peer Worker and a Hunter REP facilitator co-facilitate the group program together.
FISH and Relationships Australia NSW (RANSW) collaborate together to provide the Kids in Care Group Program as a regular parent support group for parents whose children are in care. It is a six-week program. Kids in Care is your opportunity to:
Receive support from other parents who have experienced the same situation
Address issues of grief, stigma, and trauma
Develop skills in emotional regulation, communication, and assertiveness
Hear stories of strength and survival
Learn about the impact of children being removed
Gain a better understanding of our brains and bodies under stress, and how to manage thee emotions.
Call the FISH peer team on our free call line. A FISH peer worker will tell you more about the program, take your details, and support you through the assessment.
FREE CALL: 1300 942 598