Parent Peer Support Project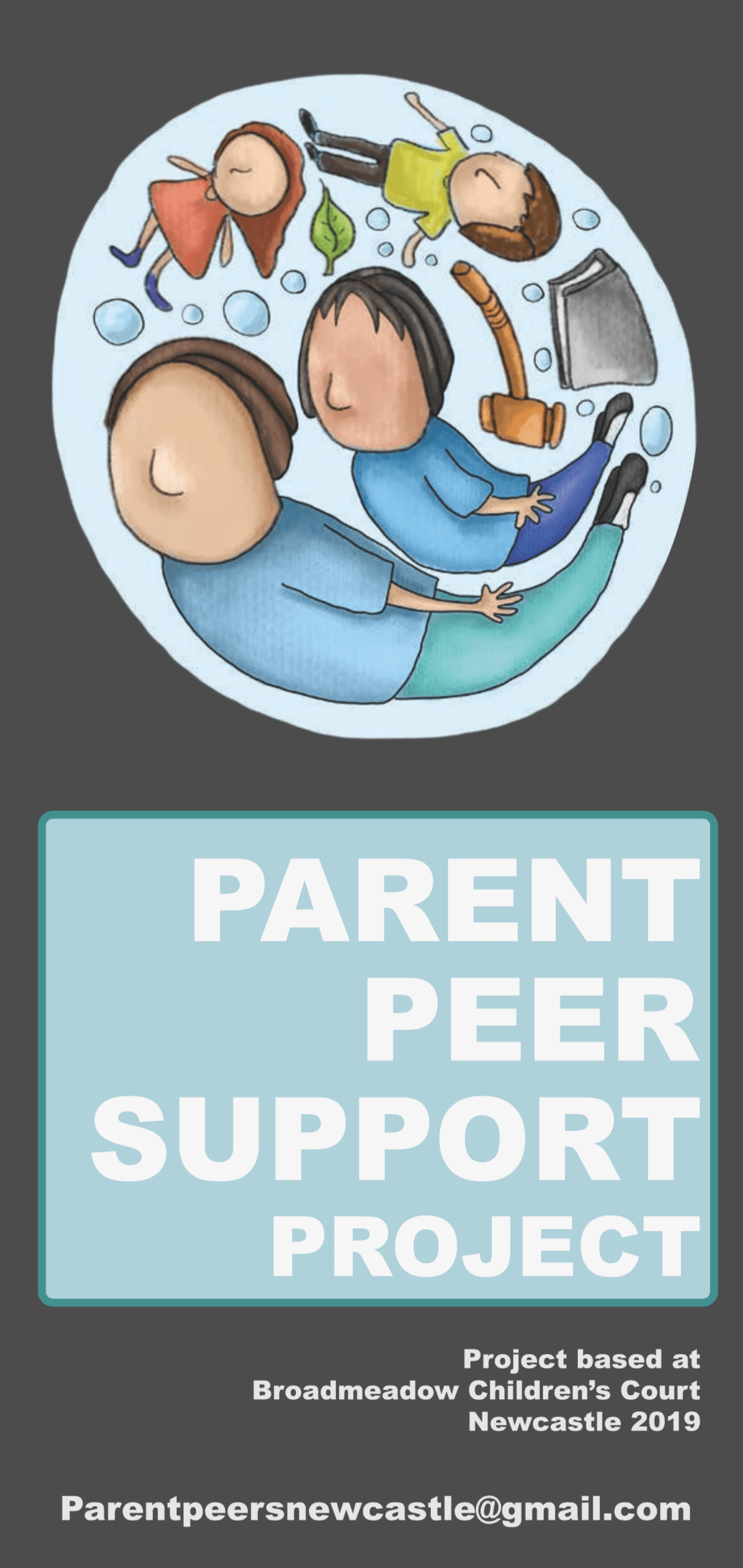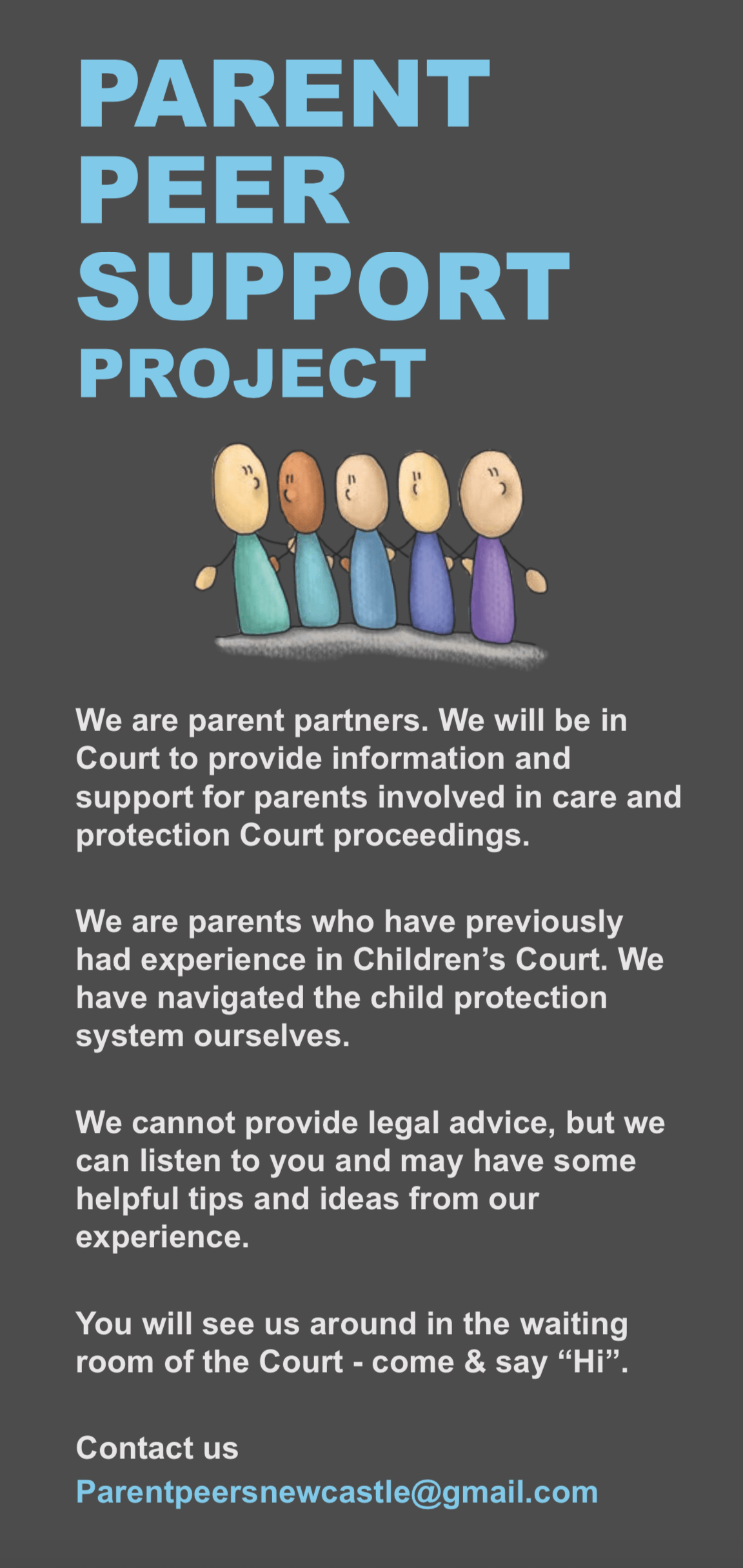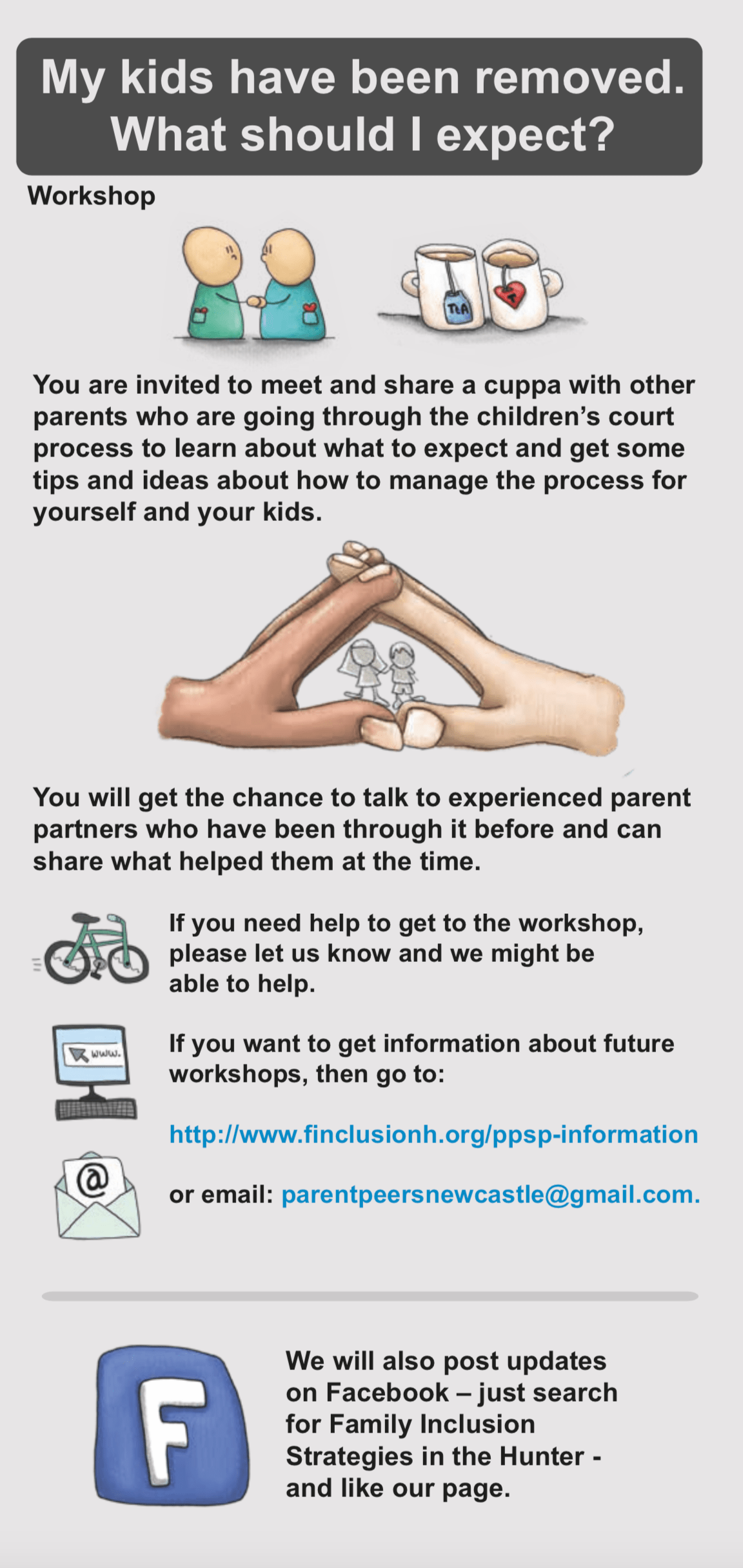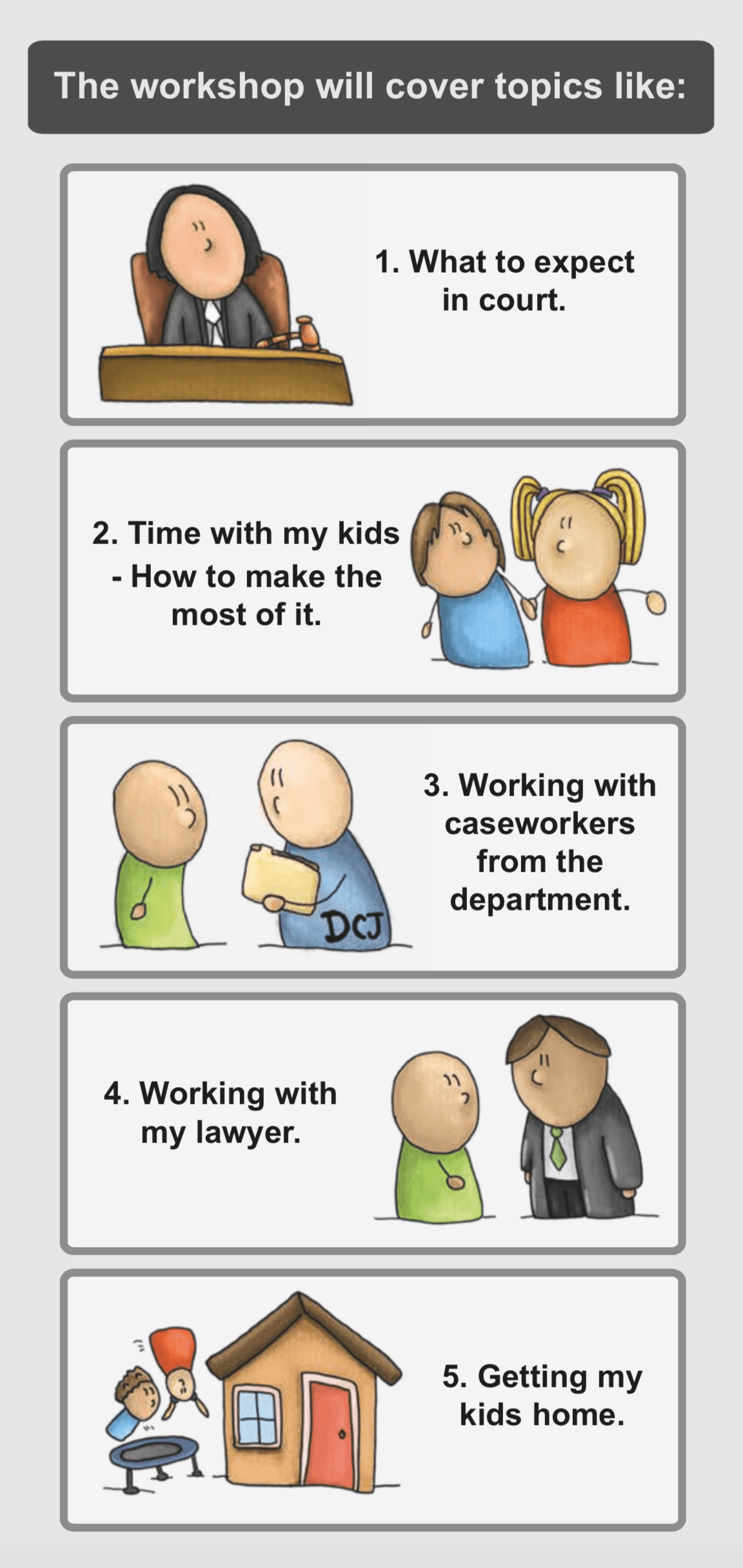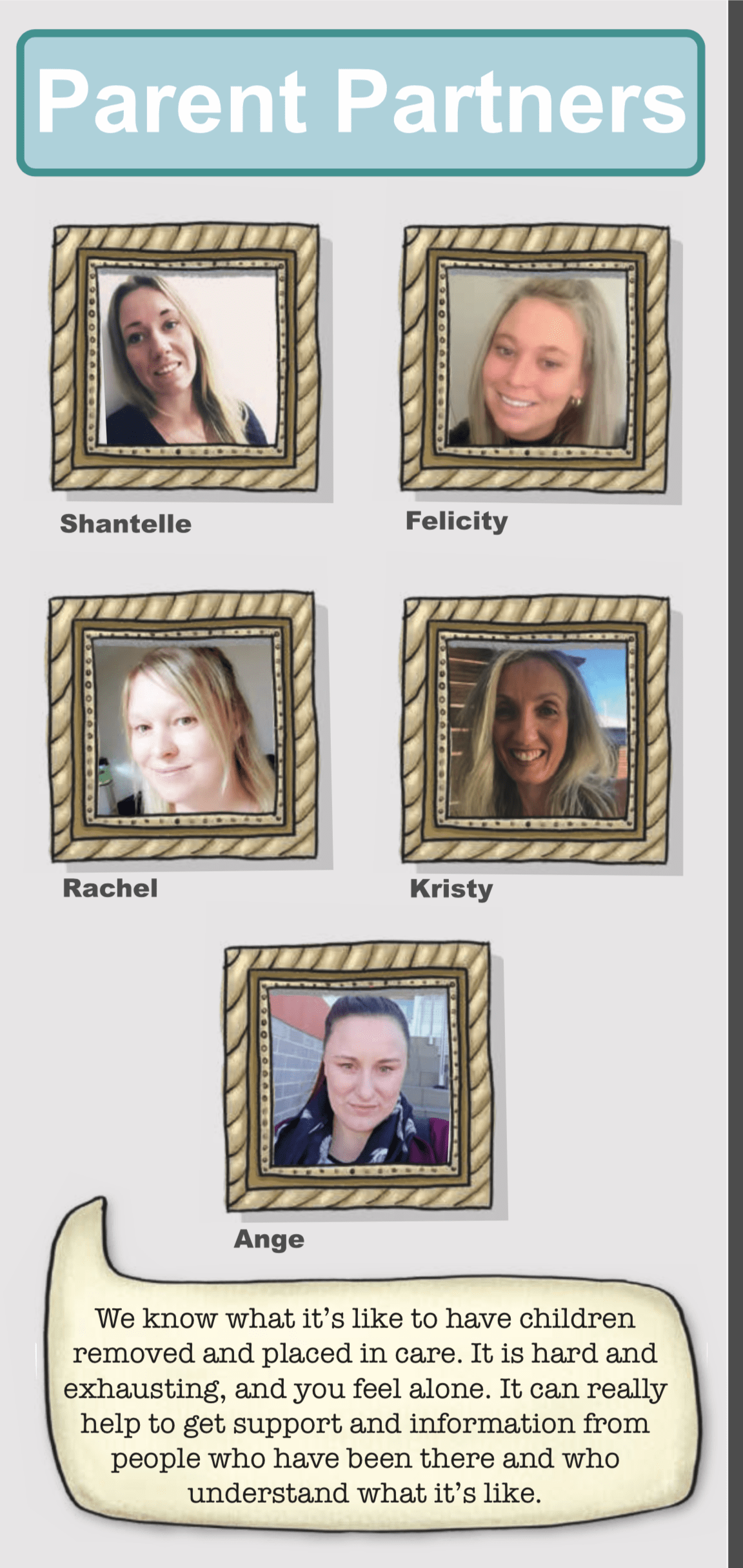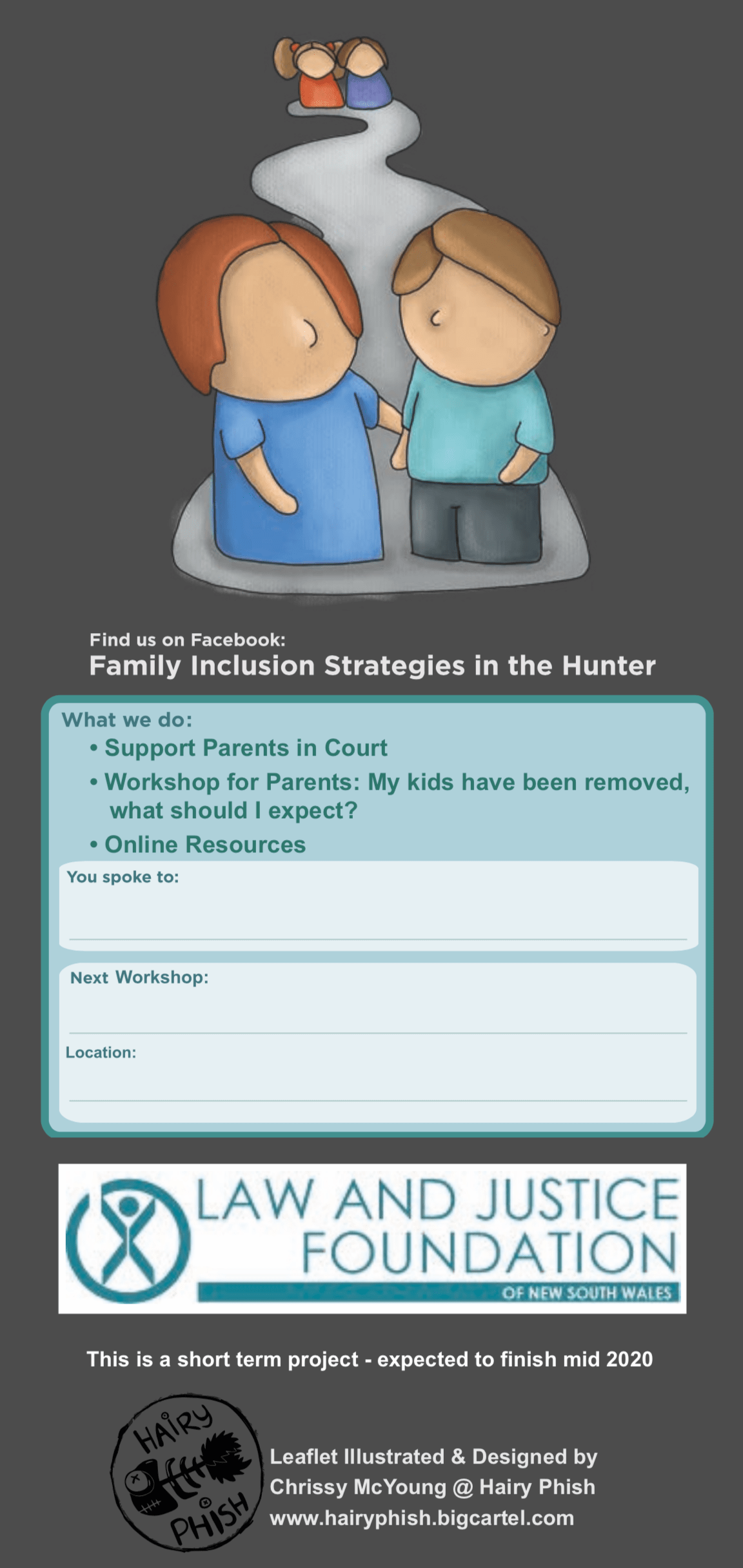 Parent Peer Support Project
The Parent Peer Support Project (PPSP) is a trial research project, evaluating peer parent support for parents who have had children removed from their care. The project aims to support, educate and empower parents who have children subject to care and protection matters in Broadmeadow Children's Court to participate in legal proceedings and to stay connected to their children. Education and support will be delivered by trained and supervised peer parents (parent partners) who have successfully navigated the child protection system themselves and can use this experience to help others. The aim of the research is to evaluate the value to parents of contact with parent partners and an induction to the care and protection system workshop, information and online learning resources. Online resources can be found here by scrolling down.
Parent Partners
Parent Partners are paid peer workers that will receive training and supervision in their roles supporting parents in the project. The parent partner role includes working as part of a team, meeting with and providing support to parents at court, and running workshops for parents new to the system.
Do you have a question?
If you require some additional direction or support, feel free to send us an email.